even the LED display screens are made in China
---
In the evening of July24, Air Force One with president of the USA Barack Obama on board arrived at the Nairobi international airport in Kenya. He is the first USA president who has visited his hometown while in office. Obama was warmly welcomed by the local people. On July 25th, Obama attended the Global Entrepreneurship Summit in Nairobi, the capital of Kenya.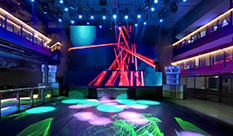 Before departing for Africa, Obama was confronted with quite an embarrassing issue: while being interviewed for the BBC he was asked by the station's chief editor for North America John Soulbel: "Haven't the Chinese already conquered the African market? The African Union Headquarters which you just entered was built by the Chinese, the road you walked along was also constructed by the Chinese."
What Obama might not have realized is that all the various LED displays at the Global Entrepreneurship Summit which he had attended were made in China. And most them, especially the rental LED displays on stage, were all manufactured by a single Chinese LED display company: Eastar Electronic Co,.ltd. There was also one inconspicuous screen made by a different Chinese manufacturer. Even when coming home, Obama was unable to rid himself of this entanglement with China. If he knew all that, how would he have felt?
The LED displays shown at the Global Entrepreneurship Summit were from Eastar's Mini Series. Mini Series is one of Eastar's newest product lines. It is designed for the indoor rental market, and possesses state-of-the-art brightness and high greyscale. Even with the brightness as low as 200 cd, the color is still realistic and natural. At the same time, its high refresh rate guarantees the highest quality picture when filmed by a high definition camera. The Kenyan host would never dare disrespect the president of the USA. That's why the best quality LED displays were chosen for the summit.
With excellent quality and extremely high cost performance ratio, Eastar Mini Series has conquered Asia Pacific, European, American and African markets. It has become the most popular LED rental display series. No matter whether it is a big music event or an important meeting, the Mini Series is everywhere. Because of their perfect display effect, the Mini Series small pixel displays have received widespread acclaim from clients.